The Thomas Morton Memorial Prize in Literary Excellence: One of North America's Elect Writing Contests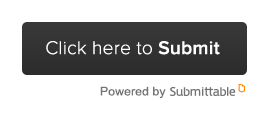 The deadline to submit is September 30, 2018.
To enter our writing contest, simply follow the link above. All submissions must be written in 11 or 12 point font. The documents must be .doc, .docx, or .odt files and must not have identifying information on them to ensure a blind process reading process (remove your name, address, and contact information from the document itself). For short story contest submissions, please include a word count. No works over 7,500 words or under 1,000 will be accepted or read. Each submission to the poetry contest can include up to 4 poems, or up to 4 pages (whichever comes first). We welcome multiple entries in either genre.
All submissions must be accompanied by a $20 entry fee, which can be paid through Submittable.
Thank you for entering our annual writing contest, and good luck!
What The Thomas Morton Writing Contest Offers
The Thomas Morton Memorial Prize in Literary Excellence is awarded to the single best submission in the respective categories of poetry and fiction. The prize is open for submissions from anywhere in the world each year from April 1st to September 30 through the publication's online submissions manager. The judges for 2017's prize are Zoe Whittall (for the short story contest) and Kaveh Akbar (for the poetry contest).
In addition to publication in Issue 43: Fall 2018, each winning author of the writing contest receives $1000, and the runner-up in each category will receive $200. All winners will also receive a prize pack of books and subscriptions, from a list of publications we will update as they are confirmed.
We're happy to announce that our prize pack is growing! Winners will receive books generously donated by Coach House, Biblioasis, ECW, House of Anansi, Book*hug, NeWest, Palimpsest, Metatron, Mansfield, Guernica, Pedlar, Porcupine's Quill, Dumagrad, plus subscriptions from Poetry and Brick!
Winners of the writing competition will be announced at our annual Black Friday celebration and year-in-review party in Toronto, Ontario in late November 2018.
Why Poetry Contests and Short Story Contests Matter Now More Than Ever

By entering short story and poetry competitions authors help support magazines directly through their submission fees. Many online publications rely on poetry contests as part of their budget, and without the generous support of authors who submit every year to writing contests, many smaller publications would not be able to survive. By generously submitting to The Thomas Morton Memorial Prize writing competition you are helping The Puritan shoulder its considerable operating costs, and since the magazine pays each and every one of its authors, by submitting to our annual writing contest, you are paying our authors directly, continuing the cycle of support so vital to the Canadian small press community.
Past Winners Expound on the Thomas Morton Writing Competition

Mark Sampson – Winner of the 2012 Poetry Contest
"I knew there was something bizarre about that email from The Puritan the instant I received it. I mean really bizarre. First of all, it wasn't a mass communiqué, like so many I receive weekly from various writerly organizations around the country. It wasn't a Facebook notification inviting me to a book launch. It wasn't a plea from one of the 17 literary journals my wife and I subscribe to, asking for a renewal. No. This missive had a personal salutation, and an attachment. Good lord: it was informing me that I had won first place in their writing contest, The Puritan's inaugural Thomas Morton Memorial Prize in Literary Excellence.
And thus began what I describe as my annus mirabilis: winning the Thomas Morton writing contest kicked off a year-long period of incredible good fortune for my career. Indeed, I had more work accepted for publication in the six months following my winning the poetry contest than in the previous six years. I'll always associate the beginning of this fruitful period with The Puritan and its recognition of my work."
Laurie D Graham – Winner of the 2013 Poetry Contest
Margaret Atwood described "Battleford Gravesite" the poem that won our 2013 writing contest as, "A tone-perfect elegiac meditation on the impossibility of engaging with painful history and the necessity of doing so."
"The craziest thing about "Battleford Gravesite" winning the Thomas Morton Prize is knowing Margaret Atwood had not just read my poem, but had penned a few words in response to it. That's one thing writing contests do for you as a writer: they lend outside legitimacy to this work you do alone, at your desk, for no wage, in a society where wage is everything and vocation nearly incomprehensible. People who don't know about the world of poetry (and even people who do) hear the words "poetry contest" and "Margaret Atwood," and it now makes a little more sense that I choose to hang out at my desk and not draw wages for this many hours (years!) at a stretch, arranging words on a page.
Legitimacy is a hard thing for a poet to come by. There are a few markers: a book, winning a poetry contest, an interview, a photo in the paper. Mostly, it's up to you to bear witness to your own legitimacy: your complicated desk-related back problems, your tendency towards hermitism, the embarrassing things you wear to the corner store while not fully seeing out your eyeballs, your inability to read for pure escape or enjoyment anymore (goddammit), or, finally, your finished poem appearing in a journal that is itself trying not to panic or grieve too hard or too daily about its own legitimacy. Of course, the more significant mark of validation is the plain fact of the writer's project, AKA the things that move her to sit at that back-destroying desk, the things that cause her at times not to see out her eyeballs as she's walking to the store. Then there's the indisputable proof of the poems adding up, the CV lengthening. This is all evidence. It accrues. It explains you."
Daniel Scott Tysdal – Winner of the 2013 Short Story Contest
"I am a big fan of literary contests and have been submitting to them since the days rejection letters were actually letters. Over the years, I have had many friends, and, in recent years, many students, express their skepticism about the value of entering writing contests. They call the odds low and the price high. I want to take this opportunity, then, to share my thoughts on the value and importance of entering writing contests:
Investment in Community: The writing contest entry fee supports the contest's generous prize and gives crucial resources to crucial publications, nourishing journals run by the hardest working people in the lit biz.
Investment in Your Work: The writing contest entry fee often comes with a subscription (or, in the case of The Puritan, allows you to help sustain a journal that provides so much excellent literary and critical work for free). These subscriptions give you full access to what is happening and what is next in literature, filling your shelves with a wide range of new work from emerging writers and old favourites. Most of us—writers and non-writers alike—work better under pressure, and the deadlines of writing contests supply this. Take the poetry contest or the short story contest as an opportunity to give another round of polish to that drawer-bound work or to write the poem or story you have been putting off.
New Terrain: The writing contest is also a great way to enter new publishing terrain as a writer. For example, I have published poems in journals  and trade collections, but have published only a handful of stories and no story collections. The Thomas Morton Prize was an ideal way for me to get this new work out there and signal this fresh direction. For an emerging writer, the writing contest is the best way to enter the world of publishing, marking your writing as work to watch out for.
Idiosyncratic Eye: Journals often have editorial boards or collectives so the force of compromise can dull the striking edge of the individual reader's eclectic interests. Not only are writing contests judged by accomplished, award-winning writers (I have a word limit so I cannot list all the achievements of this year's Thomas Morton Prize judges, Jan Zwicky and Rawi Hage), but these writers are given free rein to bring their particular tastes to bear, often opening the door for unexpected, boundary-pushing work.
The Prize: The prizes are always generous, and give writers exactly what they need: publication and money. Beyond this, though, many writing contests also add their own one-of-a-kind twist, a unique award that ends up having more lasting value. The Thomas Morton Prize, for example, came with a shelf of incredible books that will keep me busy and inspired for years. Other writing contests sweeten the pot with a ring and a trip to a pop music festival in Montreal.
In light of all of these benefits, I hope you feel inspired to enter the Fifth Annual Thomas Morton Memorial Prize in Literary Excellence. If you completely disagree with me, then you should definitely enter this generous writing contest so you can win and refute all of my points with your own guest blog post next year."
How to Enter the Thomas Morton Prize Writing Contest
Submit here to enter the Thomas Morton Prize Writing Contest!